Inspired by Scandinavian nature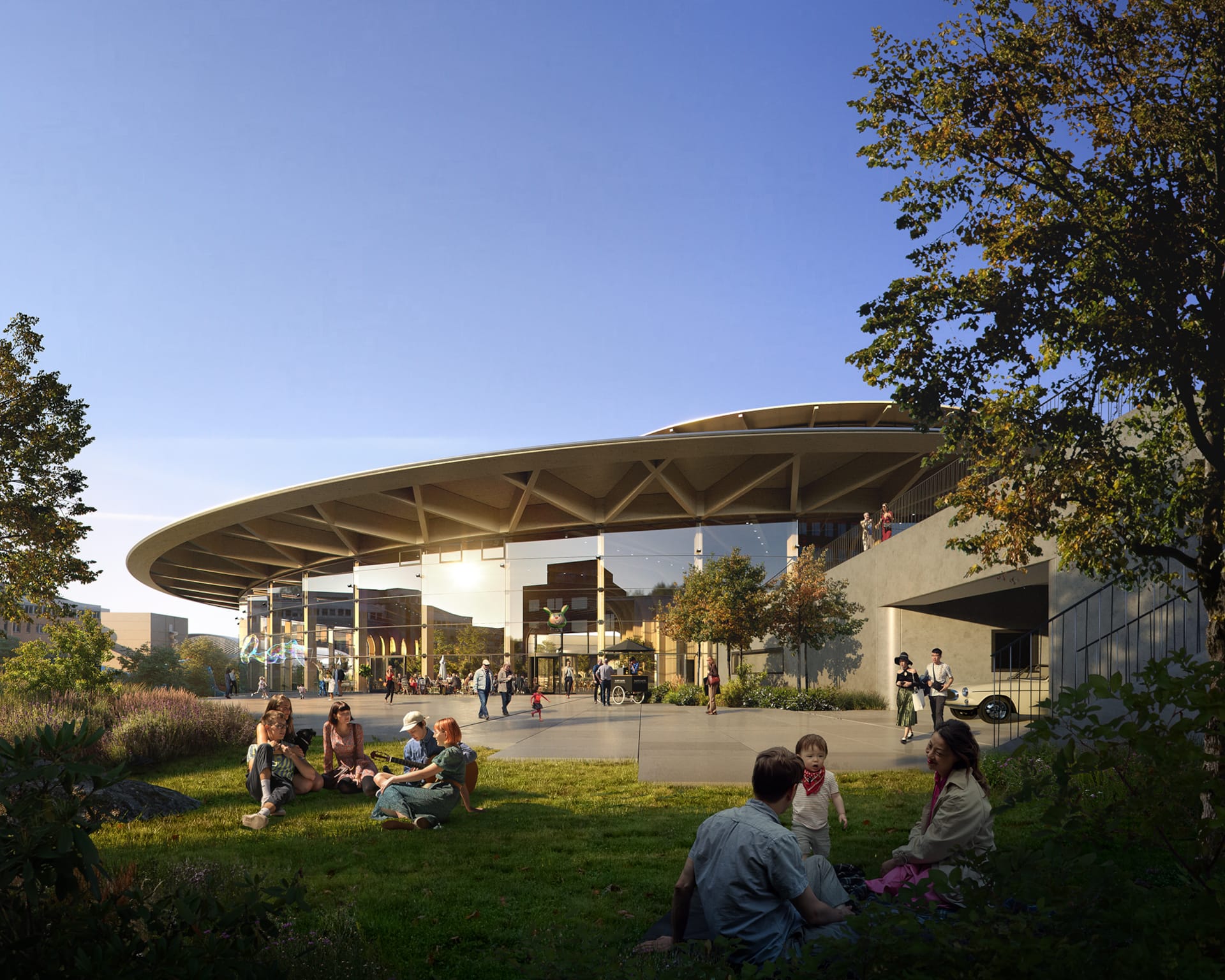 We sought to bring a piece of Swedish nature, with cliffs, trees and plants into the centre of Gothenburg.

The building is round and symbolizes a world without boundaries. Inside the building you're free to roam through the landscape, or move from the roots up towards the treetops.

The combination of light, atmosphere and sense of nature present in the building's different spaces, enhance the overall experience of World of Volvo.

Below is the architects very first concept sketch of the design.