Up to 40 guests – 58 m2
Trees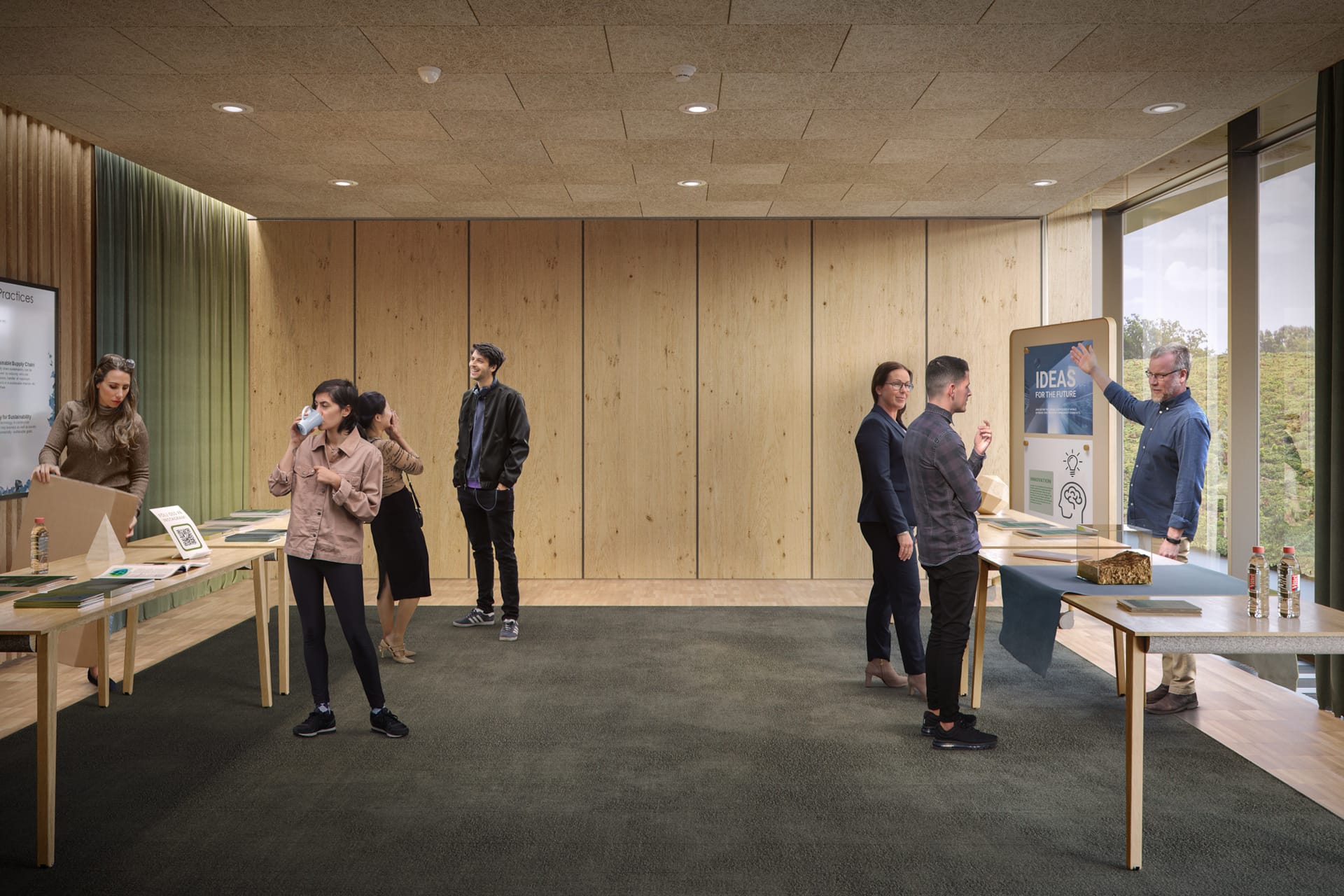 Inspiring architecture and interior design
Can be combined with room "Roots"
Lovely bright room suitable for larger meetings and lectures. Flexible seating, everything from cinema seating to island seating. If more space is needed, "Roots" – the adjacent meeting room, can also be used, as "Roots" and "Trees" are only separated by a folding wall.
Trees, which are a prominent part of the Swedish landscape, act as inspiration for this room.
The right to roam and enjoy trees and plants in nature is the unique Swedish legal concept called "Allemansrätten".
It is not found anywhere else in the world. Crisp, new leaves - typical for springtime - inspire the warmer tones of green as well as bright accent colours seen in this room.
Some elements of orange are included, contrasting the otherwise green colour palette.