A building to experience
World of Volvo puts its focus on Scandinavian landscape, environment, and traditions. A unique building design where nature and horizon meet.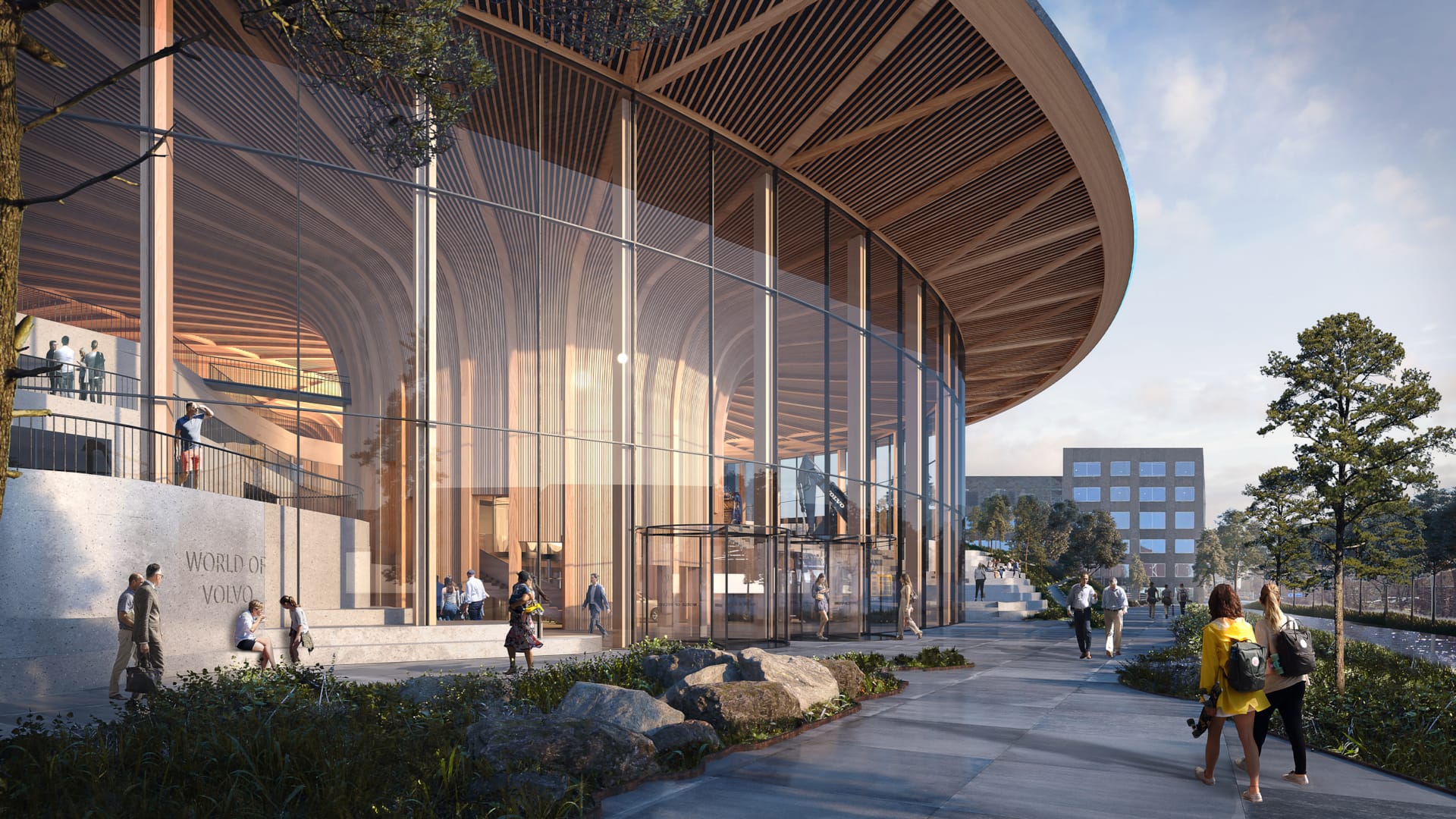 World of Volvo
lets the native Swedish landscapes and the freedom to roam* take center stage. Our experience centre will unite Volvo Group and Volvo Cars to share the history, tradition, and future in a single structure entirely built in wood.

Outdoors, an accessible environment where we embrace Sweden's allemansrätten. Indoors, a concept constantly on the move that will involve all your senses and inspire you to interact.
* Allemansrätten = The Right of Public Access
Below World of Volvo...
... a five-storey car park is emerging. The 1548 parking spaces are eagerly awaited. Parking capacities are in high demand in the area and visitors to both World of Volvo and Liseberg will be able to benefit from the development. Göteborgs Stads Parkering is the owner of the facility, which will be the company's largest yet. The main part of the car park, around 1200 spaces, will be completed in spring 2023. The remaining lots will be available at the same time as World of Volvo opens, in early 2024.

Sustainability has been a focus throughout the whole construction process. Among other things, "green" concrete with lower carbon emissions is used. Electric chargers will be available in the facility, and the volume of chargers will continuously increase as demands rise.