A building to experience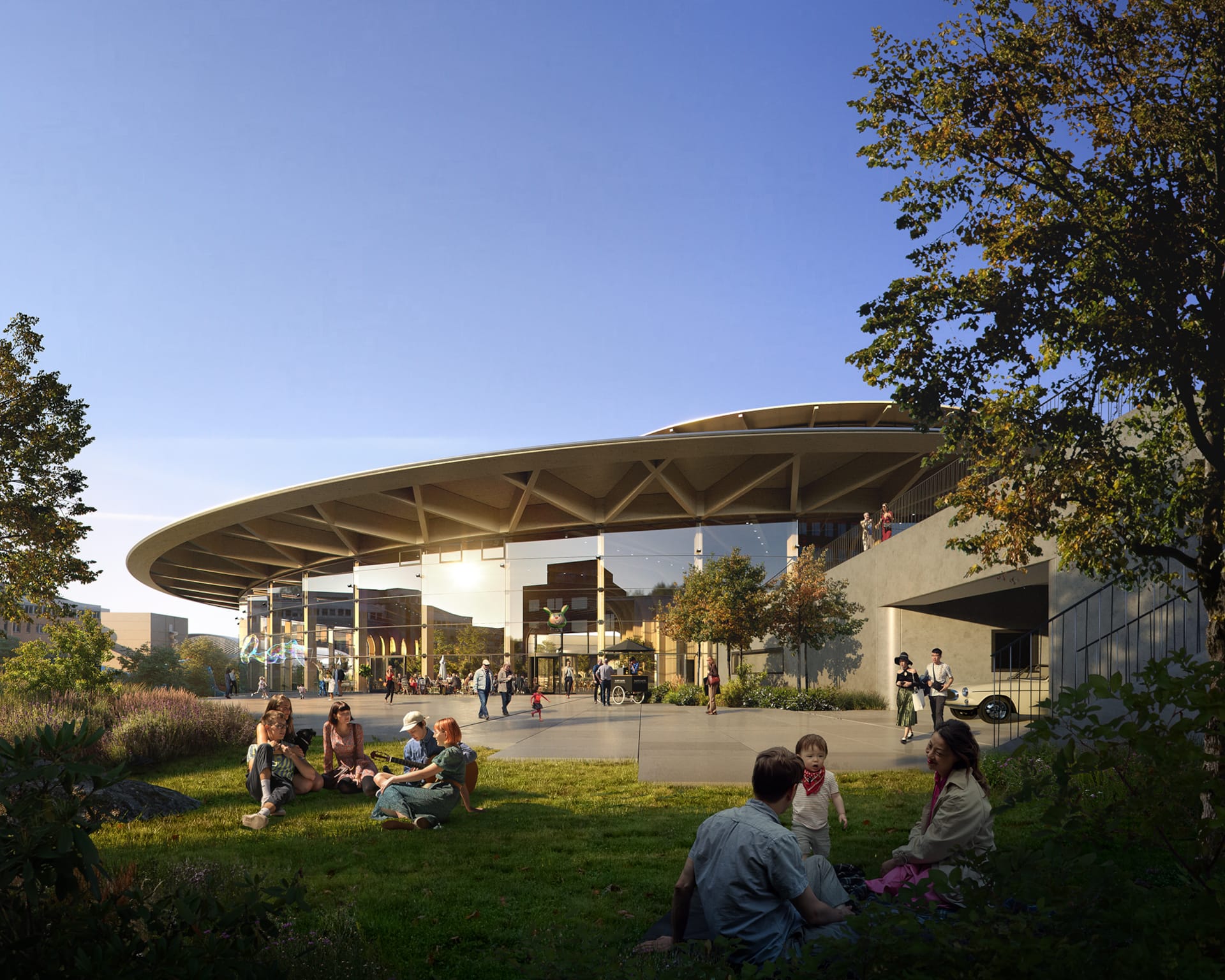 World of Volvo uniquely blends Scandinavian landscape, environment, and traditions. The building's round design, covering 22,000 m2, symbolizes a world without boundaries, where nature takes center stage.

Indoors, a constantly evolving concept engages all your senses. Outdoors, you embrace Sweden's "allemansrätt" in an accessible environment. The combination of light, atmosphere and sense of nature present in the building's different spaces, enhance the overall experience of World of Volvo.

Below is the architects very first concept sketch of the design.
Curious about our architects, Henning Larsen, click HERE
* Allemansrätten = The Right of Public Access